*old tut moved from tut site*
For this tut I am using the fantastic artwork of Suzanne Woolcott

Her tubes are available for PSP usage from her store
For this tut you will need PSP, Dsb flux Plugin
And Toadies Plugin
my wordart HERE
small brushes of choice
mask from vixpsp
under goodies- masks i used Vix_mask20 from set 1
but why not treat yourself to all of them they are fab.
unzip your masks and place them in your psp masks folder
....................................................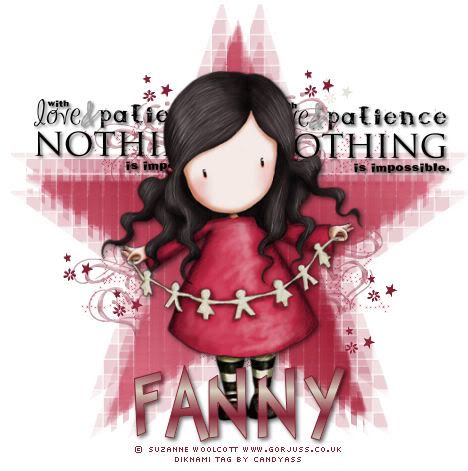 open a new canvas 600 x 600
flood fill with white
add a new raster layer and flood fill with a darkish colour from your tube
go to Layers - Load/save mask - load mask from Disk
and select the mask called - Vix_mask20 with the following settings. .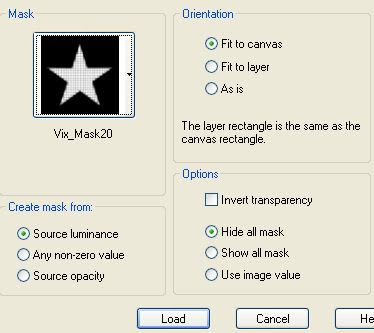 go to Layers - merge - merge group
duplicate this layer
go to Effects - plugins - dsb flux- linear transmission and use the following settings.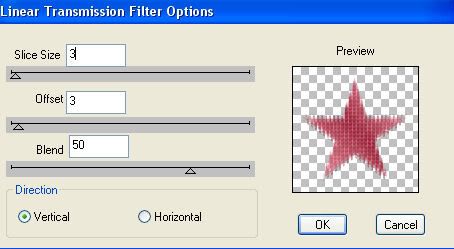 now click on the original star and
go to Effects - Plug-ins - Toadies - what are you use the following settings...

now add a drop shadow to this layer using the following settings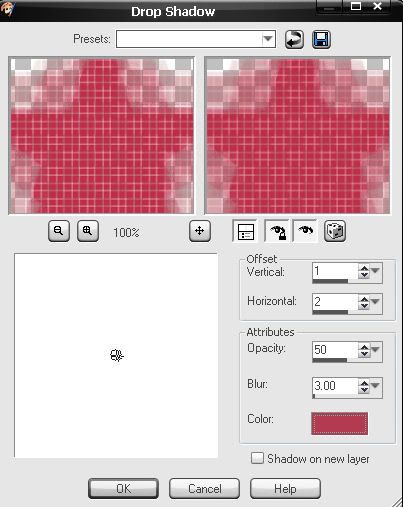 copy and paste the love and patience word art as a new layer,
resize as necassary, duplicate and place where happy...
copy and paste as a new layer your tube of choice and resize as necessary...
add a drop shadow
add your name.... i used Twelve Ton Goldfish font a gradient using red and the neutral tone from my tube. (red foreground - neutral background) using the following settings in the material pallette.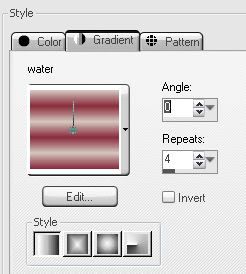 *optional* add a new raster layer just above the white background
and add some small brushes as desired....
add your copyright info and you are done xx