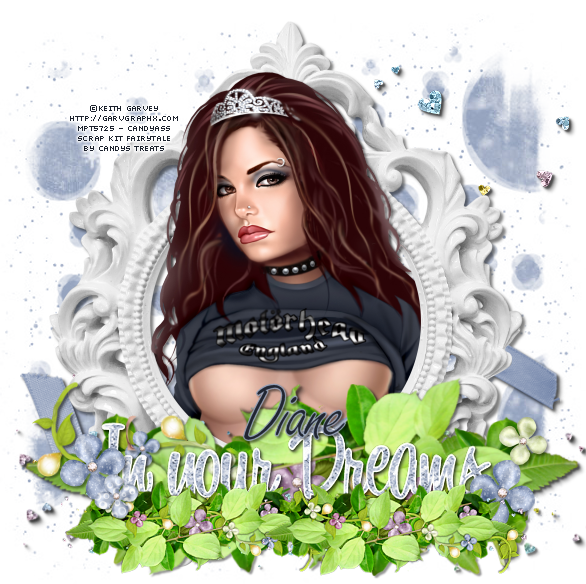 This scrap tag tutorial was written by me Diane Knight
on 27th March 2010 any resemblance to any other tut is purely coincidental
For this tut I am using the fantastic artwork of Keith Garvey this is a LTD edition tube
you can purchase his tubes from
PTE
these days
for this tutorial you may need a basic knowledge of PSP
mask 206 by WEESCOTSLASS download from her site
HERE
........................................................
first add the mask to your masks folder....
open up fairytaleCluster7 from the kit,
now open up a paper of choice from the kit, i used paper1
copy and paste as a new layer onto your canvas
go to Layers - arrange - send to bottom
now apply a mask of choice , i used WSL_Mask206
do this by clicking on Lyers - load/save mask - load mask from disk check your settings are the same as mine if you want the same look.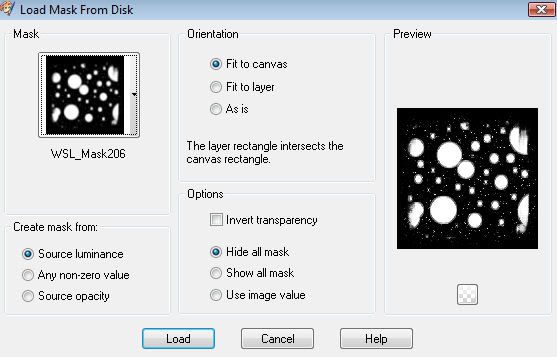 click load. then Layers - merge group
add a tube of choice, resize if needed,
now slide this one beneath the frame then add a drop shadow, then duplicate the tube and slide this one above the frame.
now we will make it appear like she is coming out of the frame...on the top tube layer just erase the bottom part of the tube to just above the bottom of the frame.
ok now click on the bottom tube layer to activate it and just erase any of the tube thats poking out at the bottom beneath the flowers
ok hopefully you are with me so far...

this kit comes with some word art, so we are gonna use some of that too...so open up the in your dreams glitter text from the kit, resize by 80% then go to Adjust - sharpness - sharpen, now copy and paste onto your greenery
now open up the Fairytale greencluster, i wanted to add more greenery, as if the text was nestled in it...
resize by about 40% then copy and paste onto your canvas to the left side then duplicate it , mirror and flip it and arrange to the ride side.
then i just added a couple of additional flowers from the kit resized by 40% and add a drop shadow to each.


add your Artist © and your name and save as a . png if you want a transparent background or a jpg for a white background.
the tag below was made from the same kit, using the same method but using different elements and a different tube.