here is another simple no scraps or templates tutorial,
I hope you enjoy it...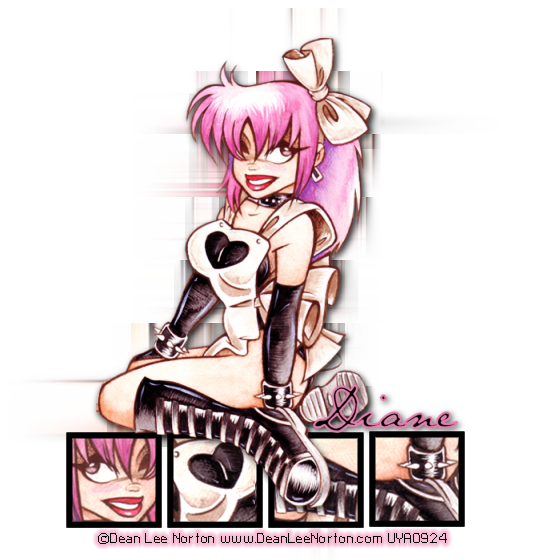 This tutorial is a pretty simple tag tutorial using plugins and shapes in psp ....written by me on 13th April 2011 any resemblance to any other tut is purely coincidental.
For this tut I am using the fantastic artwork of Dean Lee Norton
you can purchase his tubes from
UYA
I used the tube entitled Rainbow Bright
plugins used: Toadies Weaver
font used : JaneAusten
...........................................................
Open a 600 x 600 canvas & floodfill white.
if using the same tube, resize using smartsize by 80%
duplicate tube layer
then make sure your material pallette foreground and background are both set to white
ok now, go to
Effects - 3d effects - plugins - toadies - weaver
with these settings

add a drop shadow to your
top
tube layer,
I used the following settings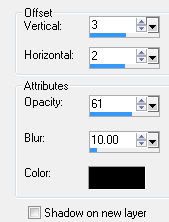 now add a new raster layer and choose your shape tool, select the square shape, see below

make sure your material pallette -
background black - foreground null
and draw out a small square on your canvas
convert layer to
raster layer
then go to
selections all - selections float - selections - modify - contract
by 6
then hit the delete key on your keyboard,
you shoud be left with a small black box frame ..duplicate the box frame 3 times so you now have 4 boxes,
arrange them in a straight line then go to
layers - merge down
3 times
so all the boxes are on the same layer then slide this layer beneath the tube layer
next choose the
magic wand tool
and click inside the first box
go to
selections modify expand
by 2
add image of choice as a new layer, I used different parts of the same tube in each box , when happy with your selection, go to selections invert and hit delete key to remove the excess, repeat this process for all boxes....
make the top tube layer active simply by clicking on it, duplicate it then change the properties from normal to soft light
add your name and copyright....
for my name I used JaneAusten font using these settings

material pallette set as follows:
Background colour set to Black foreground set to pink
hugz diane x