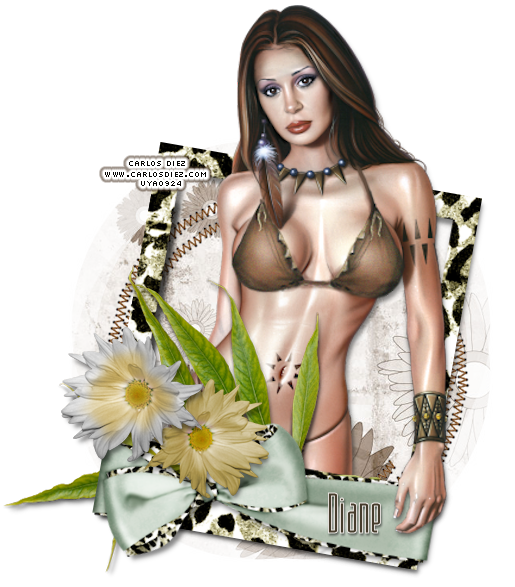 For this tut I am using the fantastic artwork of Carlos Diez
you can purchase his tubes from UYA.
scraps by me - All Natural Freebie from my scraps blog HERE
Mask 9 by Weescotslass HERE
.......................................................
OPEN UP A NEW CANVAS 600X600 PIXELS
copy and paste paper6 from the kit,
go to layers -arrange- send to bottom

then apply mask by going to
then apply WSL Mask 9
by going to Layers - load/save mask from disk
choose the correct mask and click load or apply.
depending on your version of PSP.
go to Layers - Merge - Merge group
open up frame1 - resize by 70% using smartsize
make certain that all layers box is NOT checked
go to Image - rotate - free rotate right by 10
open up string circle - resize by 80%
slide beneath the frame layer
copy and paste leaves2 and resize by 80%
add flowers of choice I used 4 and 5
resize by 40 to 50%
add drop shadows
open up ribbon and resize by 60%
rotate right by 10
add tube of choice..
add copyright
save your tag and you are done