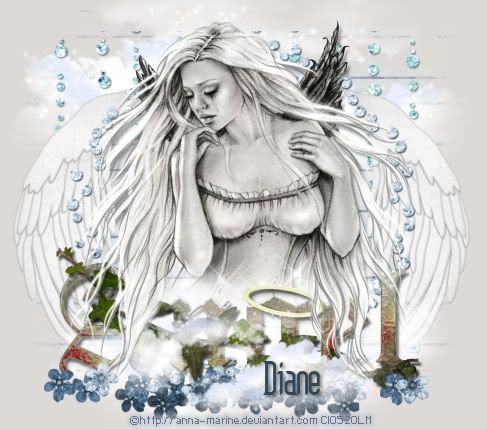 Supplies Needed:
Angel kit freebie by me available from my blog
HERE
Mask 4 again made by me get them
HERE
and a tube of choice,
i used artwork by
Anna Marine
and is used with a licence from
CILM
OK LETS BEGIN
............................................
open a new canvas 500 x500

floodfill with light grey * this step is optional* you can leave this step out
if you would rather save it as a transparent .png
now open up ct-frame1 from the kit
copy and paste as a new layer onto your canvas

add paper1 from the kit and apply the mask supplied
using the settings below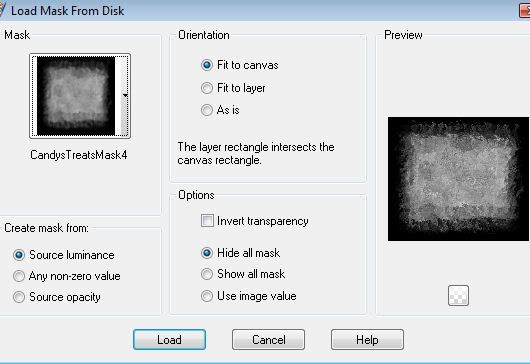 add a cloud from the kit resize by 80% and arrange behind the frame
add the blue glitter rain from the kit resize by 50%
arrange beneath the frame.
now add a tube of choice, i used one by Anna Marine which i purchased at CILM
however you can use any that you think will look good......
slide beneath the frame of the original tube layer erase any excess poking out from the bottom of the frame with your eraser tool my settings for the brush are as follows
size 44 Hardness 80 step 25

ok now dulpicate the tube layer, then slide the duplicate layer to the top (above the frame)
then using the same eraser tool settings,
erase her dress but be careful not to erase her hair...
this will give her the appearance of coming out of the frame.
add your name and copyright.