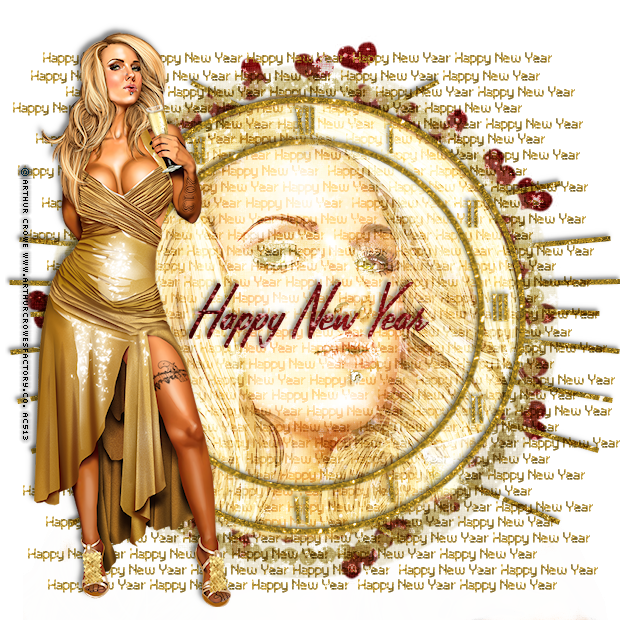 scraps used my New Years Freebie available on my Scraps blog
HERE
I recoloured some of the elements gold, to match the tube..I will show you how.
tube is by
Arthur Crowe
called Happy Sexy New Years you must purchase his tubes to use them
HERE
it comes with layers . and close ups for you to customise
I used 2 masks, download
Vix_Masks 141-180
pack by VixPSP
HERE
download mask pack 40-50 by Vabs
HERE
add masks to your mask folder..
......................................................................
open up a canvas roughly 600x600 pixels

open up paper1 (the red one) from my new years kit
copy and paste as a new layer onto your canvas
then apply Vix mask number
by going to Layers - Load/save mask to disk
select mask number176
click ok or load depending on your version of PSP
then go to layers- merge - merge group
open up glitter rays from the kit
recolour it by going to adjust - hue and saturation -Colorize
settings are as follows
duplicate this layer then go to
Images - mirror
then go to
Layers
-
merge down
next add the clock frame from the kit
as a new layer
recolour this gold by going to
adjust
-
hue and saturation - colourize
settings are as before
then using your erasor tool set to size 250 hardness around 70
and erase the glitter rays from the layer below from inside the frame area
open up paper4 (gold) from my new years kit
copy and paste as a new layer onto your canvas
then apply Vabs mask number
by going to Layers - Load/save mask to disk
select mask number 43
click ok or load depending on your version of PSP
then go to layers- merge - merge group
open up close up tube resize by 80% using smartsize
remove the excess that overhangs the clock frame
change blend mode of the tube to screen
by going to
Layers- Properties
and change the blend mode from normal to
Screen
duplicate this tube layer
open up full length resize by 70%
open up word art1 recolour it by going to
adjust- hue and saturation - colorize
settings are as before
copy and paste as a new layer onto your canvas
then duplicate 3 or 4 times to fill the background the length of the tube
then
merge down
till all word art is on one layer
change the blend mode to
multiply,
then slide the word art layer
between
the 2 closeup tube layers
open up paper1 (red) and use this as your pattern fill set at 50% for the background fill for your text
FOREGROUND SET TO NULL
I used the font Lamplighter Script set to 72
type out the text - Happy New Year
Add a drop shadow
add artist's copyright
save your tag as a png and you are done