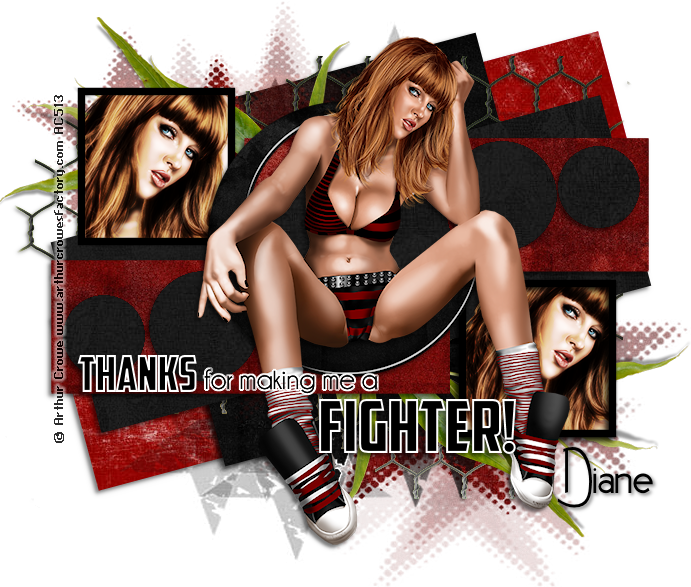 Template is my Missy no 411 get i
t HERE
on her blog
scraps used a PTU kit by me called Blloming Lovely from Twilight Scraps
HERE
but probably almost any red and black kit will do..
tube is by
Arthur Crowe
from hi Sept calender you must purchase his tubes
HERE
masks are by VixPSP - mask numbers 340 and 336 get them
HERE

......................................................................
open up the template I resize my canvas to 670 x 670
only cos i like alot of room to work
first add some nice papers to your layered template..
so for each layer

go to Selections - select all - selections float.
copy and paste the paper as a new layer onto your canvas
go to selections invert then hit the delete key on your keyboard to delete the excess

go to Selections none
repeat untill all layers are filled
I used papers block1, block2, block5, paper8 and paper11
add leaves from the kit ..slide beneath the rectangle17
duplicate the leaves layer then go to flip and mirror and arrange to your liking
add the circle frame from the kit and resize by 50%
now add a red paper from the kit and apply mask 336
merge group
then resize by 70% and slide to top left then duplicate and flip and mirror
then add a black paper and apply mask 340 ..and duplicate this one too but leave it as is.
I made the word art myself..
I used fonts American Captain - for the text - THANKS FIGHTER
Iused Century Gothic font for the text - 'for making me a'
add tube of choice, resize as needed. add a shadow.
see the little frames, you want to change them from white to black
i did this by simply adjusting the brightness and contrast..when the pop up comes up change the brightness to '0'
now add a tube to each little frame... delete the excess and I applied a filter
by going to Effects - Plugins - Xero -Radiance
and used the following settings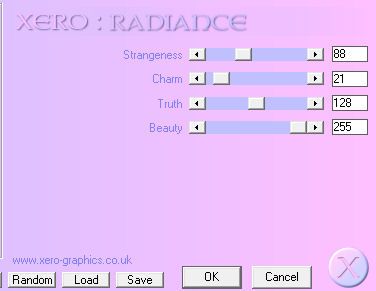 add copyright and save your tag...
font used for my name was Noir-et-Blanc
Diane xoxo