well my CT have been busy bee's with my Bah Humbug kit,
they seem to be really enjoying themselves with it too! :)
which always makes me very happy x
so here is a new one from Carol called Bad Santa and is just Gorgeous...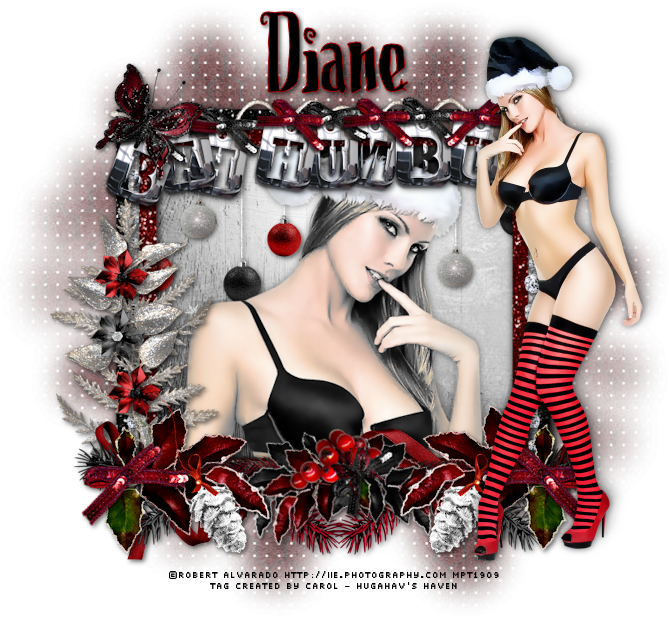 find it on her blog
HERE
, the tube goes perectly and as a
bonus was a freebie for MPT customers this year.
here is a new one from Artmama I have enjoyed her tag/tuts for some time as i often see them go through the tut groups and i always liked what i saw,
so I was super stoked when she wanted to work with my new kit! :)
here are her results...
first up is Naughty Girl's Christmas