*old tut moved from my old tut site*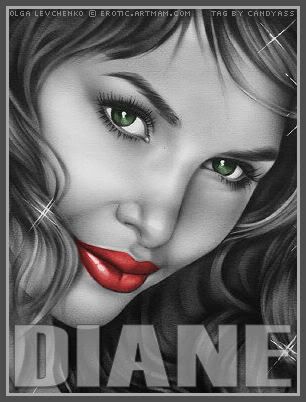 hopefully you will learn how to add some colour to a black and white image.
For this tut I am using the fantastic artwork of
Olga Levchenko
You can find her work at
www.erotic.artmam.com
..................................................................
right click and Save the image to your desktop
It is sized already for you ...........................................
Open it in psp
Ok we are going to colour this a little
If you have bad eyes like me you might want to zoom it when you do this lol
click on your lasso tool and choose the freehand selection using these settings

Now very carefully left click around her lips keeping as close to the edge as possible,
ending with a right click to join it up.
You should see what looks like marching ants around her mouth.
Now Adjust – Hue and Saturation – Colourise
Using the settings below then Select none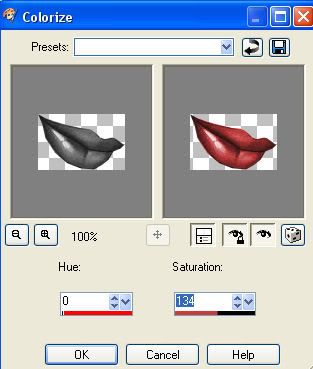 Back to your lasso freehand tool
Now we will colour her eyes: again select the area around her eye that you want to colour when you have done one and want to do the next hold your shift key and it will keep the 1st eye selected while you do the 2nd.
Again to colour go to Adjust – hue and saturation – colourise using these settings below
Using the settings below then go to - Select none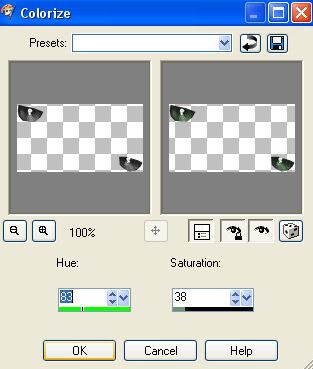 this makes them a nice green colour.
I am going to leave the colouring there as I believe less is more lol
Therefore, you should have something that looks like this now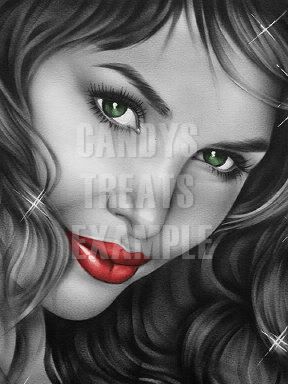 Ok now go to Image – add border
settings at 3, use a colour from your tube I used light grey
Then go to Image - add border settings 7 using a dark grey
Ok now to add your name
I used Haettenschweiler font using the following colours
- foreground light grey - background dark grey
font size 60

My name did not fit across the whole tag so I stretched it out a little to make it longer just by dragging the edges out using the box that appears around the text when you 1st apply it as a vector.
now dd a drop shadow go to - Effects - 3D Effects - Drop shadow :
I used Vertical 1 Horizontal 1opacicity 63 Blur 2 colour black
I lowered the opacity to about 60 just by sliding the opacity layer down on your layers palette.
add the copyright and save your tag
Diane x